City Carpet Cleaning
City Carpet Services has been serving Saskatoon, Sk. since 1914. With over 100 years in business, we specialize in area rug cleaning and carpet binding & serging.
We clean all types of area rugs and carpeting in our plant from wool oriental rugs such as Persian, Indian, and Chinese rugs to synthetic area rugs and carpeting removed from wall to wall installation in homes. Whether you want left over carpet to be made into small mats or larger pieces made into area rugs, City Carpet Services can cut it to size and finish it for you right here in our plant. Give us a call today!
About City Carpet Services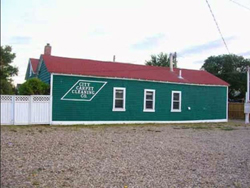 City Carpet Services in Saskatoon specializes in cleaning all types of area rugs. City Carpet also cuts and binds the edges of carpets so you can create your own custom area rugs. With over 100 years in business, we have truly found a niche in the market and continue to provide customized, high quality products to suit the needs of many customers.
In 1914, when Saskatoon was a dusty prairie city, John Reid, William Adam, and John Adam opened a carpet cleaning business on 22nd Street. The original owners didn't stay long, so Thomas Arthur Dawes purchased the building complete with machinery and contents in 1916. The business grew to include services such as sewing, fringing, and invisible mending and the size of the business expanded with the family. When Thomas Dawes passed away suddenly, his wife Edith carried on the business.
Despite the Depression, the company hung in there and is now in its third generation. The current owner Tom Dawes Jr., added his own stamp to the family business while the original building remains unchanged. As the popularity of the area rug returned, the focus of the business' services turned to area rugs only, and we have since perfected cleaning and creating them. We proudly offer unique pieces to every customer.